Only treatment suppurative otitis media!!!
The following use google translate, if unknown, please forgive me!
We in China is a major treatment is that it can provide a province patient contact, patients can consult them to understand the efficacy of our drugs. In 2014, we sell drugs on Taobao, the user can directly evaluate the efficacy of the drug.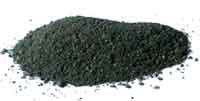 But now there is no patients to treatment, the main is our promotion is not enough, two is the language is not familiar, the content of this site is through the translation software translation, hereby explain. Please contact us by e-mail, forgive me!
Foreign we have not promoted because of mail problems. Because our medicine is to configure their own, black powder-like, are traditional Chinese medicine, Chinese domestic unable mailed by courier companies, because some if you want to buy our medicine, please contact your friend in China, please go abroad when he can other channels bring you.
Otitis Media(Tympanitis) is not the serious disease, but it brings lots of pains to patients. At present, there is still no recipe that can affect a radical cure. The popular treatments in hospitals are:
1. Nose drops;
2. Ear washing;
3. Oral antiphlogistics;
4. Do the operation, repair the eardrum, recurrence rate is high.
The cure possibility of these treatments is low only with 30-40% for cure rate. Even it has been controlled periodically, it is difficult to cure once and for all.
Mr. Cao from Jiangsu Province of P.R. China, is a specialist with the unique and effective skills for cure of otitis media though he is without the formal medical educational background. For decades, Mr. Cao had cured thousands of patients China provinces.
The recipe is medical powder. Pustule and other worthless fellows should be cleared away from ears before applying the powder, then plug absorbent cotton in the ear. There is no pain during the curing period and the patient will feel more comfortable.
Curing period: the medical powder should be replaced once per day. It takes one period of treatment for patient with acute otitis media to see the effect and two period of treatment days for patients with chronic disease to see the effect. (One period of treatment is 7 days.)
Speak Chinese:0086-13813822567 (Mr. Cao's son)
Speak Japanese: 0086-18761870516 (Mr. Cao's daughter-in-law)
Other :
Email: 58667443#qq.com ( # change @ )
Title:Otitis Media
Remark:
1. The medical powder is not to be taken orally and the patient should be responsible for this result caused by his own mistake.

2. The medical powder is only effective for the otitis media with pustule.
Price: $60/One period of treatment(Package containing seven drug )